Amazon Alexa Built-In and Your Cadillac | Sherman, TX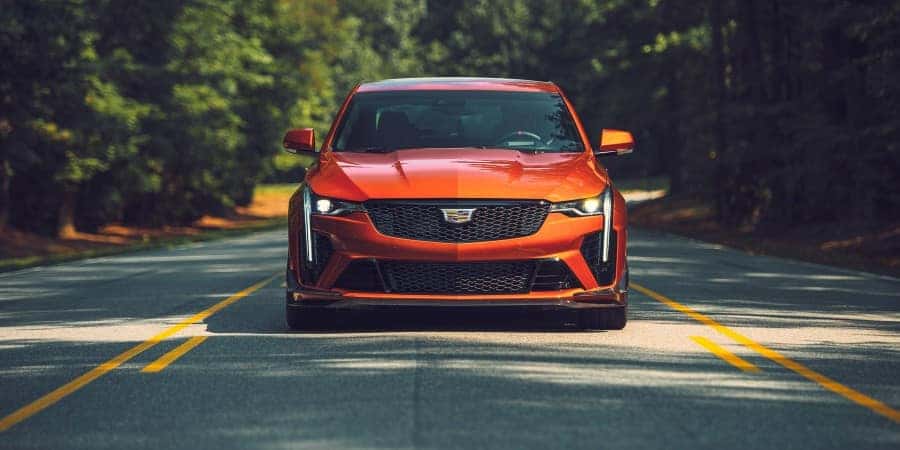 Amazon's Alexa personal voice assistant is an incredibly powerful tool for your home. Now, you can access many of those same services in your Cadillac sedan or SUV. Available on many new Cadillac models, the Alexa Built-In app is a game changer for your on-the-go lifestyle. Here's what you need to know about this valuable new Cadillac feature.
What Is Alexa Built-In?
With Alexa Built-In, countless tools, services, and features are just a voice command away. You can direct Alexa to play songs, podcasts, radio stations, and audiobooks for your commute or queue up an array of voice-activated games. You can also use Alexa to learn the latest news, get directions to where you need to go, create a grocery list, or consult your personal calendar. And if you've integrated Alexa with any smart home features, you can also control these from your Cadillac.
How Do I Set Up Alexa Built-In for My Cadillac?
Setting up Alexa Built-In is a fairly simple process. You'll need three things: an Amazon account, a Cadillac Connected Service plan, and a compatible Cadillac vehicle with a built-in Alexa app.
Start by signing in to your Amazon account, or by creating one if you're a new user. You'll also want to make sure your Cadillac Connected Service plan is activated.
Next, go to your vehicle's touch screen and locate the Alexa app (you may need to download it). When you open it, you'll need to accept terms and conditions. Then, you should see a numerical code and a QR code. You can either enter the numerical code at Amazon.com/code or scan the QR code with your phone. This will sign you in to your vehicle's Alexa Built-In app.
Finally, you'll also be asked to select your method for waking up Alexa: pressing a steering wheel button or a touch-screen icon. Now you're ready to go. Just hit your selected Alexa button to activate the app and give voice commands for whatever you'd like Alexa to do.
---
If you still have questions about what Alexa Built-In can do and how to set it up, contact our team here at Sherman Cadillac in Sherman, Texas. We look forward to helping you make the most of this exciting feature.