Best Cadillac Models for Road Trips | Sherman, TX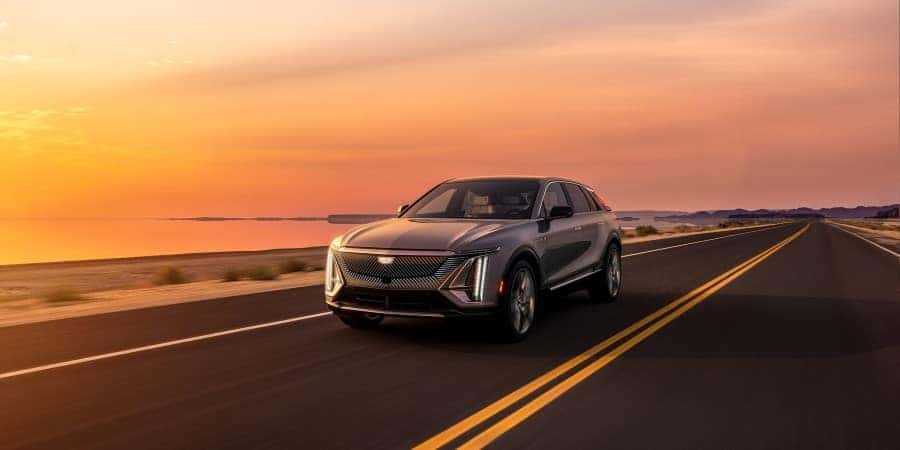 Whether you are visiting a distant family member or heading to the beach, you cannot beat driving a Cadillac when it comes to going on a road trip. No matter the season, weather, or destination, these are the best Cadillac models for the task.
Cadillac Escalade
Including the Escalade on this list is almost like cheating, because the Escalade is the best vehicle for doing just about anything as a family. With lots of power, three rows of seating, enormous cargo space, and endless premium amenities that enhance comfort and convenience at every turn, the Cadillac Escalade is almost unbelievably good. And thanks to state-of-the-art Super Cruise™ technology — the first true hands-free driver-assistance system — going on long-distance drives has never been so easy.
Cadillac XT4
The Cadillac XT4 is a crossover that packs a lot of features and space in a relatively compact package. With over 40 inches of legroom at the front and nearly as much at the rear, it's easy to sit back and relax on a long road trip. It has standard built-in Wi-Fi and dual-zone automatic climate control as well as optional ventilated front seats for extra comfort. Thanks to its EPA-estimated 30 mpg highway fuel economy, you won't have to make frequent pit stops.*
Cadillac CT5
The Cadillac CT5 is all about the ride. If you are going on a road trip alone or with a partner, the CT5 delivers everything you need, from a satisfying V6 engine and a leather-wrapped steering wheel to Android Auto™ and Apple CarPlay® smartphone connectivity. The spirited driving characteristics of the Cadillac CT5 make it a joy to drive wherever you're heading. If that's the kind of thing you're looking for, consider upgrading to the CT5-V or the CT5-V Blackwing, which deliver truly exhilarating performances.
---
Visit Sherman Cadillac in Sherman, Texas, for a closer look at the Cadillac Escalade, XT4, and CT5, as well as other Cadillac sedans and SUVs you may find perfectly suited for your next family road trip.

*Front-Wheel Drive EPA-Estimated Fuel Economy: 24 mpg city/30 mpg highway/26 mpg combined.