Cadillac EV Dealer Texas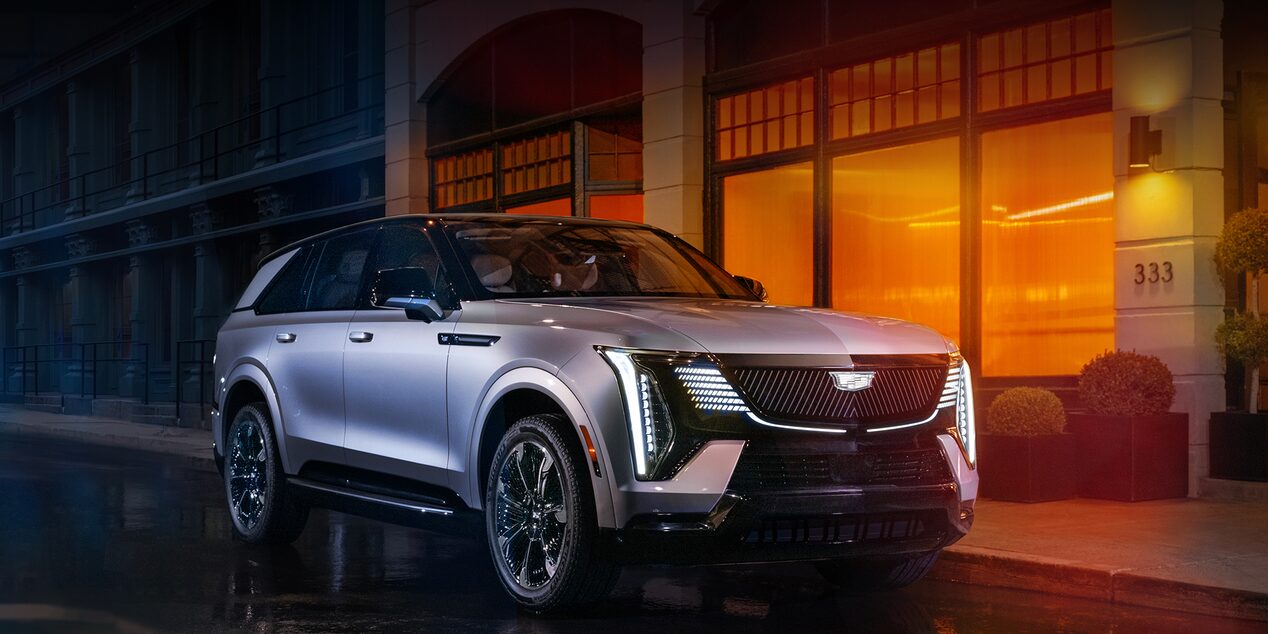 Cadillac EV Dealer Texas
Cadillac has made an electrifying entrance into the world of electric vehicles, igniting a new era of innovation. The LYRIQ served as Cadillac's inaugural step into the captivating world of electric mobility. This pivotal shift for Cadillac symbolizes a commitment to environmental consciousness, reliability, and cutting-edge advancements. Underpinning Cadillac's electric vehicles is the Ultium EV Battery Platform, delivering a spirited, elegant, and dynamic driving experience that transforms each mile into a remarkable journey. Who wouldn't desire enhanced power and efficiency for cruising the Texan streets? As the certified Cadillac EV dealer in Texas, Sherman Cadillac stands ready to guide you toward that additional power you seek.
Why buy an EV?
Acquiring your cherished vehicle through purchase or lease while recouping your investment becomes a reality. Various federal, state, and local incentives are in place to significantly reduce the expense of acquiring or leasing an electric car. Furthermore, you can achieve ongoing savings on both fuel and maintenance costs. Electric motors boast fewer moving components, eliminating the need for oil changes, fresh spark plugs, or fuel filters. The ingenious regenerative braking system further prolongs the lifespan of brake pads by utilizing the electric motor for deceleration. Electric vehicles deliver an exhilarating driving experience with swift acceleration and impressive performance. Unlike their gasoline-powered counterparts, electric motors offer peak torque right from the start without the gradual build-up required by gasoline engines to reach maximum power.
Cadillac's Electric Vehicle Lineup
The All-Electric CELESTIQ is an emission-free vehicle embodying the pinnacle of electric mobility and ultra-luxury. Its design philosophy is centered around timeless craftsmanship with cutting-edge, socially conscious contemporary materials. The LYRIQ was conceived in harmony with the pioneering Ultium EV Battery Platform, a transformative technology that revolutionizes the blueprint of electric vehicle engineering. This groundbreaking platform redefines the landscape of charging and power storage solutions, seamlessly accommodating extensive journeys and daily commutes. The brand-new, all-electric 2025 ESCALADE IQ boasts an impressive 450-mile range, the Super Cruise driver assistance system, accommodating bidirectional charging, and unveiling revitalized interior and exterior aesthetics – all while unwaveringly upholding a commitment to a zero-emission driving experience.
Why buy your EV from Sherman Cadillac?
When you choose to buy from Sherman Cadillac, you become a member of our family. We offer our clients a wide selection of Cadillac vehicles at prices everyone can afford. Whether you are looking for an LYRIQ, Escalade IQ, or CELESTIQ, our team will help you find the right vehicle for you. Regardless of your vehicle, our professional finance team will help you get settled with a competitive financing or lease plan. Stop in and see us today, or contact our staff with any questions.