What Kind of EV Driver Are You? | Sherman, TX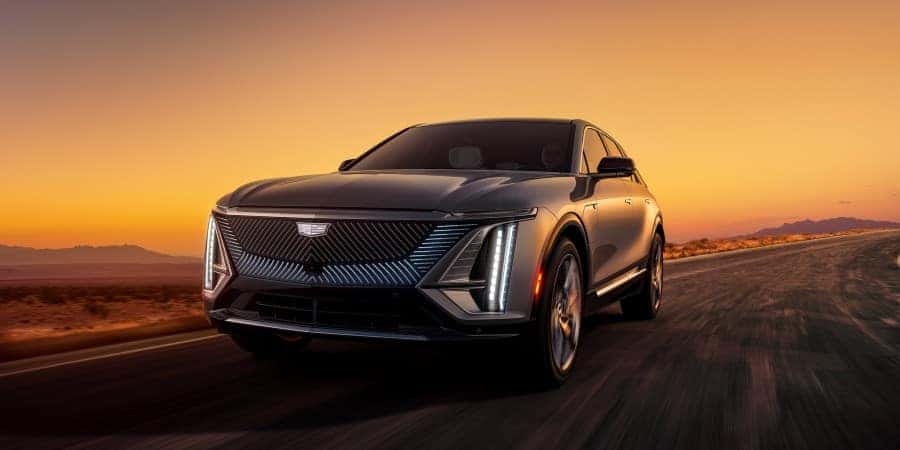 There are many kinds of EV drivers — and depending on which type you are, you may have different needs compared to other drivers. Here's a guide to help you identify what kind of EV owner you could be — and a few tips to help you get the most out of your 2023 Cadillac LYRIQ.
Suburban Commuter
You're a Suburban Commuter if you've got a daily drive that's about 30 miles or less, round trip. Sherman residents who commute to Southmayd or Knollwood fit this category. If you're one of these drivers, consider charging your LYRIQ in your garage, driveway, or parking deck with an at-home charger.
These convenient charging systems make it easy to top off your battery overnight, ensuring that your vehicle is always juiced up and ready to go. However, thanks to the LYRIQ's impressive 312-mile range, you may be able to go up to a week between charges.[1] And if you're ever wondering if your EV needs to be plugged in, use the myCadillac app to remotely check its battery charge.
Super Commuter
You're a long-distance Super Commuter if you travel 100 miles or more per day. For instance, this label applies to you if you're a Sherman resident that commutes to Frisco or the Dallas-Fort Worth area. Long drives like this are a breeze for the Cadillac LYRIQ. It's equipped with myCadillac Energy Assist, a handy app that helps you locate fast-charging stations when you're on the go.
City Dweller
Much like the Suburban Commuter, the City Dweller makes short trips around town. However, if you live in an apartment or condo, you probably won't have access to a garage to install a home charging unit. But you'll still be able to keep your LYRIQ charged by using the myCadillac Energy Assist app to find charging stations at the stores, restaurants, parks, and libraries in your area.
Road Tripper
If you're an adventurous driver that spends a lot of time on the highway, you're a Road Tripper. No matter where your journey takes you, you'll be able to find charging stations at places where you can take a break or grab a meal. With the ability to regain up to 76 miles of range in just 10 minutes when hooked up to a public fast charger, the LYRIQ will have you back on the road in no time flat.[2]
---
No matter what kind of driver you are, the 2023 Cadillac LYRIQ can help you go green and slash your gasoline budget. Pre-order your 2023 LYRIQ today at Sherman Cadillac in Sherman, Texas.

[1] Actual range will vary based on several factors, including temperature, terrain, battery age, loading, use, and maintenance.

[2] Actual charge times will vary based on battery starting state of charge, battery condition, output of charger, vehicle settings, and outside temperature. See the vehicle's Owner's Manual for additional limitations.