2021 Cadillac Escalade Wins Wards 10 Best UX Award for Outstanding Tech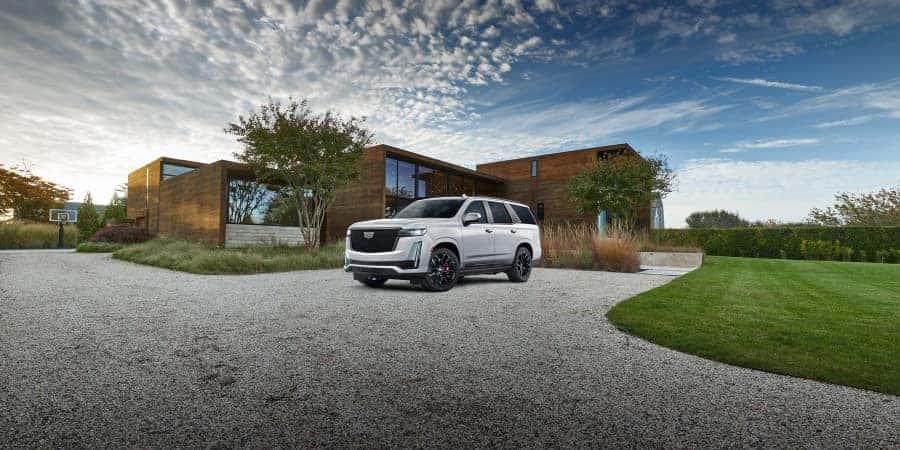 The all-new fifth-generation 2021 Cadillac Escalade is loaded with advanced safety, connectivity, and convenience technology. Thanks to these innovations, it was a natural pick for the prestigious Wards 10 Best UX Award.
Why the Escalade Won
The editors of Wards heaped praise upon the model's stunning 38-inch display. This revolutionary setup features a 16.9-inch infotainment screen, a 7.2-inch touch-screen information center, and a 14.2-inch instrument panel. This advanced design wowed the Wards judges, who noted that its ultra-high-definition OLED display is leagues ahead of the garden-variety LCDs on the market.
The Escalade's advanced integrated navigation system also earned high marks for its intuitive voice controls, augmented reality features, accuracy, and the depth of the information it provides about attractions.
Industry experts also lauded the Escalade's advanced safety technology. Parking a large vehicle like the Escalade is easier thanks to Surround Vision, which uses four cameras to create a bird's eye view of your SUV's surroundings. You can even opt for a towing package, which comes complete with nine cameras to help you monitor the trailer.
---
The latest Escalade models spare no expense when it comes to technology and luxury. Come check out the Cadillac Escalade right here at Sherman Cadillac in Sherman, Texas.