The Baffling Cadillac Ranch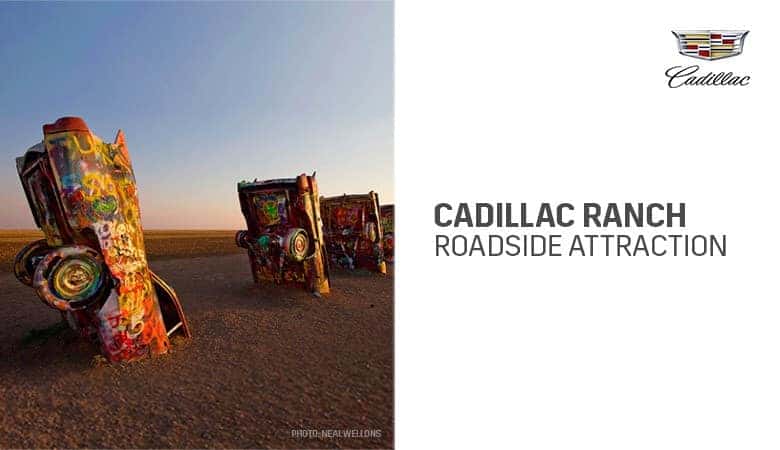 If you're going on a road trip in Texas, consider stopping by the Cadillac Ranch in Amarillo. Created in 1974, by a group of artists called "The Ant Farm," the art installment is one of the best-known roadside attractions in the United States.
But what is the Cadillac Ranch, exactly? Nearly five decades ago, billionaire Stanley Marsh asked The Ant Farm to create something that would truly baffle people. The artists decided to pay tribute to the Cadillac tail fin, driving 10 Cadillac cars in the empty Texas panhandle and burying them, nose down, at the same angle as the Great Pyramid of Giza.
The buried models range from a 1949 Cadillac Club Sedan to the 1963 Cadillac Sedan de Ville, and they have now been nose-down, tail-up in the dirt longer than they were all four wheels on the road. The tail fins are no longer prominent, as passersby have been scraping off mementos and leaving graffiti on the cars since the beginning, with Marsh and The Ant Farm's blessing. Art is a truly weird and wonderful thing.
---
The attraction is open all year round and there's no admission fee, so it's the perfect road trip stop for families looking to see something truly unique. Pets are welcome, too. If you prefer your cars in good condition though, stop by the Sherman Cadillac showroom in Sherman, Texas.